Child-friendly Things to Do in Southwest Florida this Week
Posted:
Are you looking for some fun things to do with your kids this week and weekend? Here are a handful of fun-filled activities from the Naples Daily News that you can enjoy with your whole family.
Wednesday
Tomorrow (Wednesday) is an early release day in Collier County for elementary and middle schoolers. If you also have the afternoon off, visit the beach for some fun in the sun with your kids.
The weather forecast promises a sunny day, but that is subject to change (After all, it is Southwest Florida). If the weather takes a turn, visit a library for some computer fun and story time with your little ones.
Thursday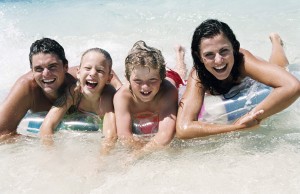 The Southwest Florida & Lee County Fair, located at 11831 Bayshore Road in Ft. Myers, will host a sneak peek this Thursday from 6 p.m. to close, with admission and rides for $12. The fun continues through March 9, with strolling performers, daily acts including an alligator show and the Grizzly Experience, as well as stage acts and livestock events.
A Mega Pass for $25 is available for advance purchase only through Wednesday. Other advanced ticket prices are $5 adults, $3 for children under 12. At the gate, adults are $8 and $5 for children younger than 12.
Friday-Sunday
Take a trip across the Judge SS Jolley Bridge to Marco Island for the Festival on Marco, featuring local entertainers, food vendors and amusement park carnival rides.
The fun starts at 5 p.m. on Friday at Veterans Park, with wristbands available for $25. Or come to Mackle Park, 1361 Andalusia Terrace, at sunset on Friday for a screening of "Cloudy with the Chance of Meatballs 2," shown on an inflatable big screen.
Saturday and Sunday Weekend Fun
Take your kids to the Swamp Buggy Races at the Florida Sports Park in East Naples this weekend. Time trials begin at 10:30 a.m. Saturday, and races begin on the same time on Sunday. Tickets are $17 per adult and $7 per child on the day of the race.