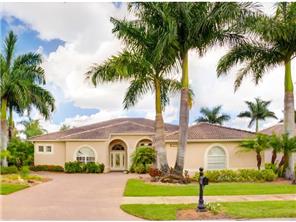 View All Cedar Hammock Listings
Amenities:

Golf Course

Tennis Courts

Clubhouse

Gated Entry
Cedar Hammock sits between Radio Road and Davis Boulevard in East Naples, Florida. The exquisite midrise condominiums, attached villas and single-family homes run between $140,000 and $800,000.
Community Amenities
 Golf course
Tennis Courts
Swimming Pool
Clubhouse
Fitness Center
Gated Access
Cedar Hammock provides all the luxuries of a five-star resort without the enormous price tag. Cedar Hammock is located just west of Collier Boulevard, North of the Naples National Golf Club and East of the Forest Glen Golf and Country Club.
Enjoy beautiful trails, nature preserves, golf course fairways and winding lakes throughout the community.
The Cedar Hammock Golf and Country Club features 18-holes and a bundled membership for $4,700.
The Homes
The condominiums and low-rise townhomes run from $140,000 to $350,000. Single-family homes start around $400,000 and can go as high as $750,000 or more depending on the location, size and condition of the property. Most of the homes were built between 2002 and 2006 and are around 1,400 to 1,800 square feet. Single-family homes are 2,000 to 2,500 square feet.
Most homes require residents pay the annual Master homeowners dues of $5,300 with private homeowners dues of $832. This covers cable, irrigation, exterior pest control, sewer, insurance, trash removal and landscape and common area. There are also two one-time fees of $750 and $2,500.
Call us today so we can help you land the best deal around. Or you can browse the current MLS listings in the area. Happy home shopping!