Fun Fitness, Awards and Art Shows Benefit Education in Naples
Posted:
Fitness and especially fun fitness is a priority in the Naples community.
Pine Ridge Middle School, off Pine Ridge Road and just west of Goodlette-Frank Road in Naples, will host the Spring Fitness "FUN-draiser" Challenge this Friday, Feb. 21—according to this article from the Naples Daily News.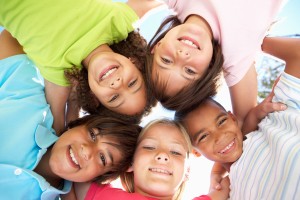 With the help of the school's Parent-Teacher Organization, students in all grades will participate by pledging to complete five fitness stations during the challenge.
The fitness stations will include soccer, football, crossfit, Taekwondo, dance, golf and more.
The event's goal is to educate students about nutrition, being active as well as the immense benefits of being outside.
Sixth graders will participate from 9:15 a.m. until 10:30 a.m. Seventh grade will participate from 10:55 a.m. until 12:10 p.m. And eighth grade will participate from 1:10 p.m. until 2:25 p.m.
Proceeds will go to the Parent-Teacher Organization to help assist in funding end-of-the-year field trips, purchase classroom supplies, provide additional curriculum items for the school's library, and recognize Teacher Appreciation Week.
Edison Professors Get Awards
According to the Daily News, Edison State College art professor Dana Roes and executive assistant Debra Kelly have been given the National Institute for Staff and Organizational Development (NISOD) award.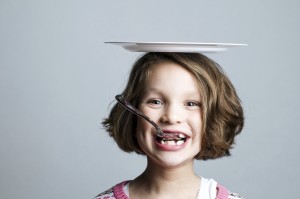 Since 1978, NISOD has dedicated its efforts to the professional development of administrators, faculty and staff, as well as the improvement of teaching and learning.
In fact, more than 700 community colleges are NISOD members.
"It is proof of the quality of education and service Edison State College provides when our faculty and staff members are recognized nationally for their dedication to their professions and students," said Jeff Allbritten, president of Edison State College.
Immokalee Childcare Center Gets Down With Some Art
The Immokalee Child Care Center hosted an art show to celebrate the center's upcoming 50th anniversary.
The students created the art as part of the START (science, technology, arts and reading together) program, which hopes to enhance the learning experience for children through hands-on methods, according to the Daily News.
"Coming up with ways to combine Science, Technology, Art and Reading not only gives me the opportunity as an educator to challenge myself and be creative but it allows me to challenge the kids and expose them to information and ideas that will hopefully stick with them for many years," said Jason Fleenor, who is the program coordinator and resident artist. "If I can create a memory with an activity that will stay with the child and help them do better in school as they grow older then I have done my job."