Lely Resort in Naples Gets a Hot New Look
Posted:
The newly expanded and renovated Players Club & Spa is officially open at Lely Resort, 8020 Grand Lely Drive, in Naples. It was marked last week, according to an article in the Naples Daily News, with a party attended by more than 3,000 people.
"It was a terrific event and the response was amazing," said Brian Stock, CEO of Stock Development. "We have taken an award-winning facility and transformed it into a stunningly beautiful 30,000-square-foot club that is both elegant and highly functional for our members. They have a five-star resort facility at their fingertips."
The new digs feature an enlarged West Wing with seating for more than 200 guests, a new game room and indoor/outdoor lounge area. The lounge features several intimate sitting areas complete with richly upholstered banquette seating and club chairs for ultimate relaxation. The soaring ceiling features elegant wood beams and custom made chandeliers for an extra luxurious touch.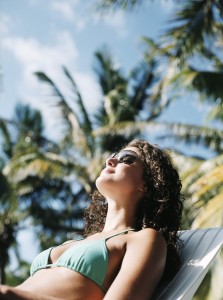 "We are very proud of the attention to detail that we have brought to this project," said Brian Stock. "The banquette seating area is a perfect example. Lely Resort is renowned for its iconic Mustang Sculptures at the entrance. We have adorned the walls above the seating area with beautiful prints of the mustangs."
An outdoor veranda offers terrace dining complete with a cozy fireplace providing guests with a charming ambience. The area is richly landscaped and furnished in a breezy tropical theme with a fire warming guests on cool nights.
Inside, a private dining room is now available, allowing members to organize private dinner parties for up to 35 guests.
The pool deck now has a second free-form pool, increasing the number of people who can use the resort-style amenities—which are available at any time.
The East Wing has been expanded to include a 6,000-square-foot fitness center. It offers a second exercise room with state-of-the-art equipment, a "spin" room and aerobic studio. Personal training is available, as is on-site physical therapy treatment.
The Spa Wing now includes four treatment rooms, a relaxation room, a manicure and pedicure salon, facial and skin care treatment rooms, as well as an opulent shower and changing rooms. A licensed physician's assistant offers Botox and facial fillers as well.
The Players Club & Spa has a four-acre tennis complex with 13 state-of-the-art tennis courts open to residents. Nearly doubling the size of the previous facility, the new tennis amenities are located adjacent to the clubhouse and locker rooms.
Why would you ever want to leave?