Naples Florida Real Estate
Posted: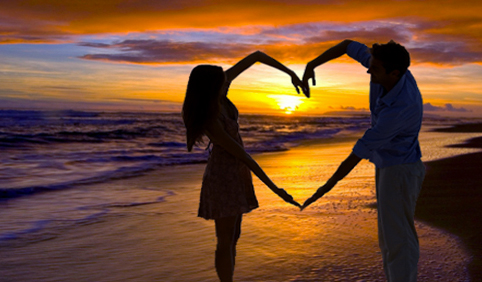 Naples Florida Real Estate
Naples Honored Among Best Getaways in the United States
Naples Florida real estate routinely ranks among the most sought after in America, and much of that is largely driven by visitors who resolve to relocate here following a vacation. The demand for Naples Florida real estate isn't likely to diminish given the constant recognition our community receives, honors that have included America's Best Place to Retire, America's Greatest Cities for Job Growth, America's Best Town for Foodies, to mention just a few of the accolades. Little wonder that Naples was recently named among America's Happiest of Cities. Yet now, Naples has earned another impressive honor. U.S. News & World Report has recognized Naples among "The Best Relaxing Get Aways in the United States." In a list that included destinations like Hawaii, Napa Valley, Lake Tahoe and U.S. Virgin Islands, Naples was heralded within the Top 12 of destinations in America. To read the story, Click Here
Of course, it is easy to see why. For those that enjoy golfing, Naples has some of the finest fairways this side of Heaven. In fact, based on the per capita composite of public and private golf holes, Naples has earned acclaim as "The Golf Capital of the World!"
For fashionista and foodies, Naples is home to marvelous boutiques and mouthwatering menus in enclaves that include The Mercato, Venetian Village, Waterside Shops and, of course, world-famous Fifth Avenue South.
For those who enjoy fishing, boating or simply strolling along a scenic shoreline, our beaches have not only earned honors among "The Best" in Florida, but also in America.
In terms of cultural enrichment, Naples is home to an amazing mix of art galleries, community theaters and professional performance centers like Artis-Naples which features stellar staged  productions and concerts by renowned recording artists.
And though Naples is ranked among the best places to retire in the United States, it is important to remember that we're made home by many young, single professionals and young families. Fortunately, families with growing children have lots of kid-friendly fun to enjoy too. From Sun-n-Fun Lagoon at the Collier County Water Park and Florida Sports Park to the entertaining and educational exhibits at Golisano Children's Museum, Naples offers appeal for ALL ages.
Indeed, Naples remains a great place to getaway, yet it is even greater as place to live. Fortunately, for those interested in Naples Florida real estate, now is a great time to secure awesome deal on resales as well as newly constructed homes. For insight on any aspect of Naples Florida real estate, connect with our community specialists by submitting the contact form below.
Current Properties for Sale in Naples
Courtesy of Downing Frye Realty Inc.

Courtesy of Paradise Coast Property Team

Courtesy of Royal Shell Real Estate, Inc.

Greyhawk At Golf Club Of The Everglades

Courtesy of Naples Trust Real Estate Servi

Courtesy of Royal Shell Real Estate, Inc.

Courtesy of Keller Williams Realty Naples

Courtesy of Phase III Real Estate Services

Courtesy of MVP Realty Associates LLC

Courtesy of Kevin Shelly Realty Inc.

Courtesy of Royal Shell Real Estate, Inc.

Courtesy of Premiere Plus Realty Company