Naples Organization Promotes Reading
Posted:
Many young adults don't like reading books and unfortunately, young children are following suit preferring an iPad to a dusty old relic from the past.
The K is for Kids organization says the trick is to make reading fun. After all, you've got to give kids something that will at least compete with Angry Birds.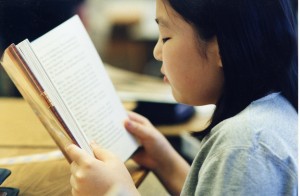 February is Children's Literacy Month, according to this article from the Naples Daily News, and this is the sixth year the Naples-based K is for Kids held a book fair to promote reading and getting books into the hands of children.
K is for Kids also emphasizes to children that books are not only wonderful to read, but are also waiting to be written. The group encourages students to write, and to show that behind every book is a living, breathing human being. They even bring in authors to speak to the kids.
This Past Saturday Children Cozied Up with Books at a Local Book Fair
In his career in the business world, author Craig Bouchard, who was at the Saturday book fair, said the ability to write well was essential to rising through the ranks.
"You are what you write. I became a very good writer," out of necessity, he said. He reduced the components of effective written communication to a system he summarized in the acronym CCI. "Clear, concise, important — everything you write, every paragraph, every sentence, has to pass that test, or you throw it out and start over," he said.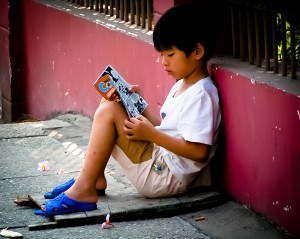 Author Jason Kurek wrote the "Chronoblood Chronicles," and spoke on how, in today's world, a book can become much more than a heavy tome.
"It's the story of a young slave, forced to fight as a gladiator" in a fantasy world, but also leads readers into an online role-playing game, and Kurek hopes one day to extend the story into a feature film. The genesis of the tale? "This came from my days playing D&D" — Dungeons and Dragons, he said.
Dottie Winslow was there with her book, "Mariella Mouse in the Opera House," and even brought along her book's namesakes, Mariella and Mozart Mouse, in the form of stuffed animals dressed in appropriate costumes.
Young children and teens also collaborated to create original stories, and won books to take home and read. Story reader Jim McKenna used his talents to bring the printed page to life. And all the while the activities took place upstairs at Barnes & Noble, surrounded by thousands of books, children and their parents were stepping onto the escalator, carrying their own books to take home and read.