Is a Home Theater System in Your Future?
Posted: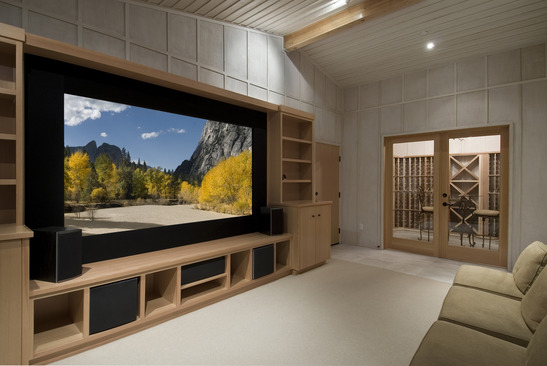 There's always something new in luxury homes; in the 1950s it was swimming pools, in the 2000 it was elaborate outdoor kitchens but today, if you're really going to one-up your neighbor you have to install a home theater system. And this isn't the 1990's home theater system with just a few speakers in the wall to a Wi-Fi system throughout the house; this is an entire room dedicated to look like a mini movie theater. From the seats, the walls, and the projection style videography, a home theater system is today's modern upgrade.
According to a recent article by Money magazine, Americans spend $14 billion on home theaters this year alone which is up 10% from last year. This is according to the custom electronic design and installation Association. The average home theater cost about $26,000 to get it up and running but the ultra-luxury category cost at least half $1 million or more; And it's this category that is seeing the biggest growth. According to the CEDIA, just building the room to house a 30 seat theater alone can cost over $2 million then you add in the projection system, the screen and the content delivery technology and you're looking at another $2 million for ultra high-end luxury theater rooms.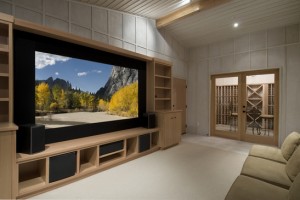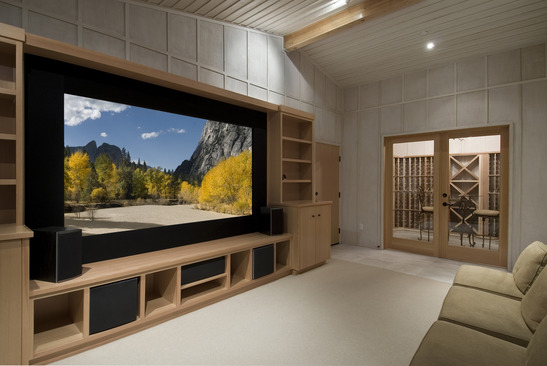 But the majority of us don't have $2 million to spend on a theater system (or $2 million at all for that matter) so how can we compete with the home theater system without spending big bucks?
You can make an in-home mini theater room with 8 to 10 chairs fairly easy for around $10-$15,000 but this is probably the bare minimum. If you're looking at a good projection system, screen, and some high-end shares you probably spend between $20,000 and $30,000. You may already have a lot of the material needed to create a home theater system
Read more:  New Technology Helps Home Buyers Find Their Next Dream Home
At the very minimum you'll need a TV or video display either at an LCD, plasma, DLP or video projector, a DVD player , and surround sound capable receiver. You also need loudspeakers, typically five satellite speakers and a subwoofer, all the cables and connectors and a surge protector which creates a good power management device without a battery backup. This is your basic needs not including the chairs. Most people that are picky about and media room will have professional theater chairs installed . These chairs are typically connected with drink holders and reclining capability. Of course, you can always go extremely elaborate by creating a theater type of space with red velvet curtains, ornate walls, and a true sense of theater ambience. [Source]
Read more: